Add some style to your garden!
A garden shed is very useful for storing tools and equipment, but that doesn't mean it has to be ugly and boring. The new trend is to put some effort in to this traditional storage space and make it a feature in the garden. In this article we list 15 stunning garden shed ideas to inspire you to pimp your shed! (or build a new one..)
Here are some of the best garden sheds from around the web: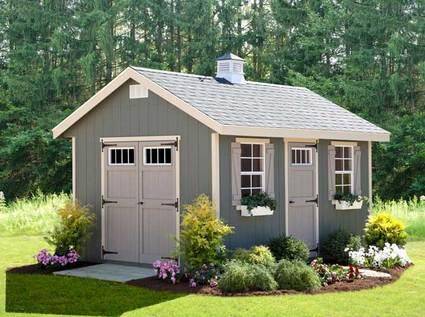 1.This lovely traditional look garden shed is from Dutch Crafters. This square traditional design offers tons of storage space.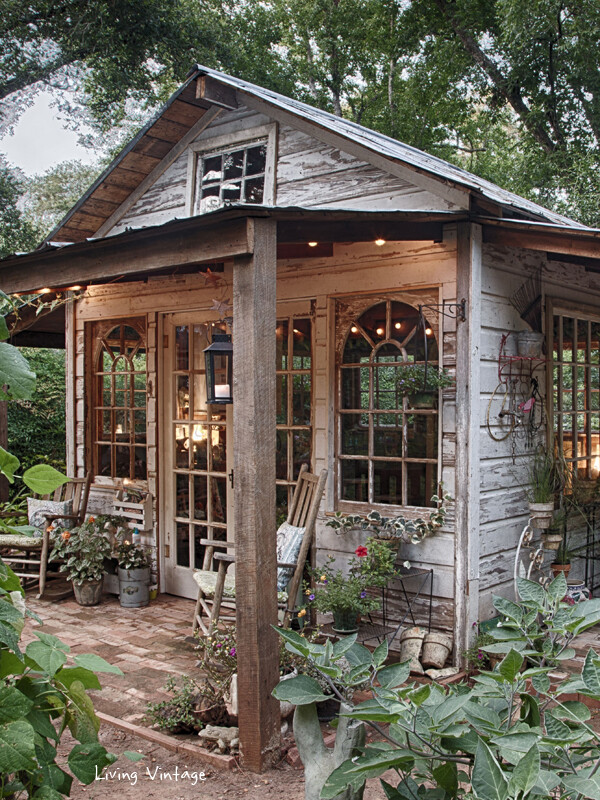 2. This stunning garden shed was built entirely from reclaimed wood. Jenny did an amazing job to create this awesome outdoor space for next to nothing.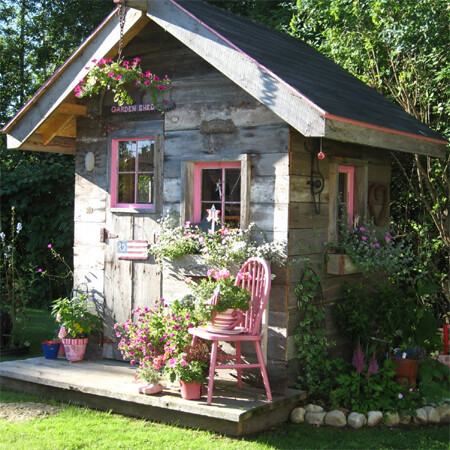 3.This one is for the ladies – forget the man cave, it's time to roll out the she-shed! This example was found on Home-dzine.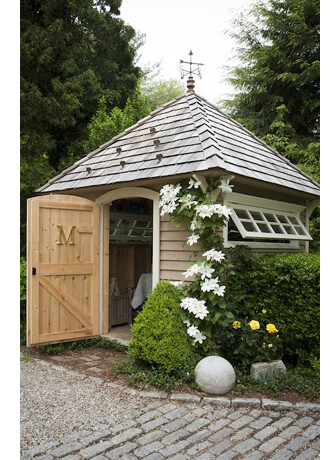 4.This classy garden shed is one of my favorites. The perfect size to store some garden tools and still have space for a fridge full of beer! Found on Home-dzine.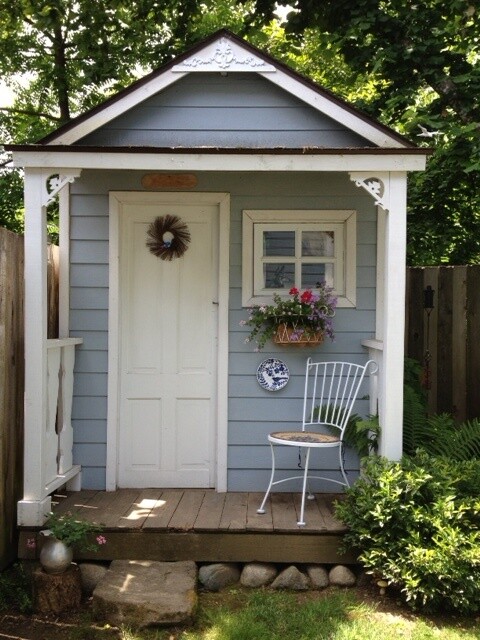 5. The blue and white paint job give this garden shed a tranquil look. The perfect place to spend a few quiet hours on a Sunday afternoon. Via ladyannescharm.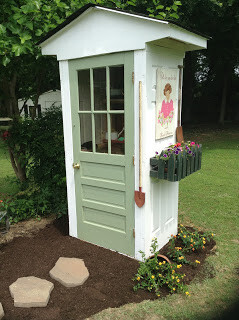 6. This pretty little garden shed was created using old doors. Very clever idea! We found this idea on libertyrosepatterns.blogpost.co.za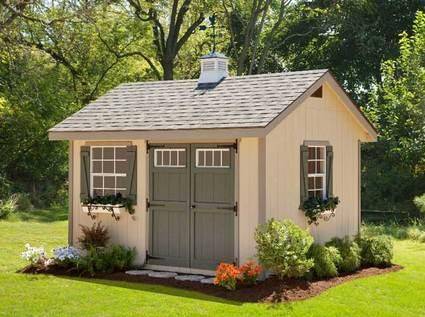 7. Here is another stunning garden shed from the guys at Dutch Crafters. I love the double doors on this shed – making it easy to move bigger items like the lawn mower in and out.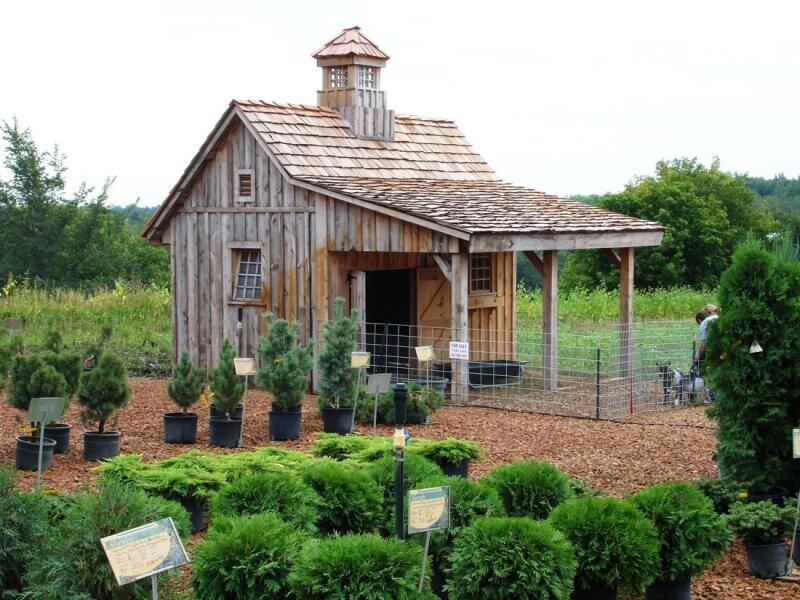 8. I love the idea of  a barn-style garden shed. A perfect fit for a home in the country side. This idea is from Sand Creek Post and Beam.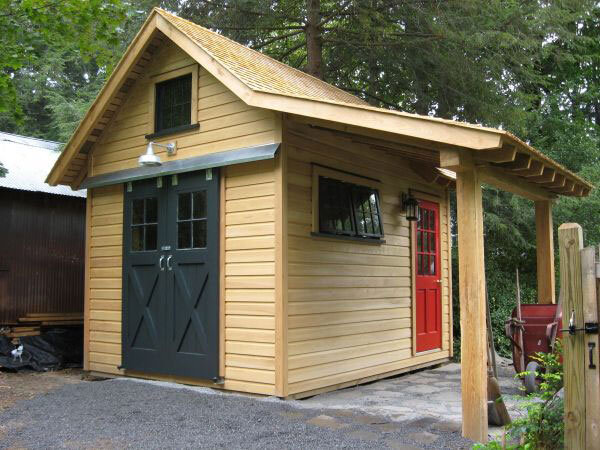 9. This garden shed was designed to maximize storage space. This kind of shed is ideal for a home workshop. Found on Finegardening.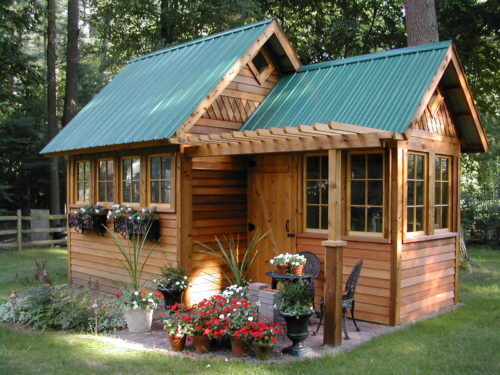 10. Now this is what a garden shed should look like. This amazing shed was built by Tom Bloughs after he saw the plans on thefamilyhandyman.com. You can read Tom's story on thebloughs.net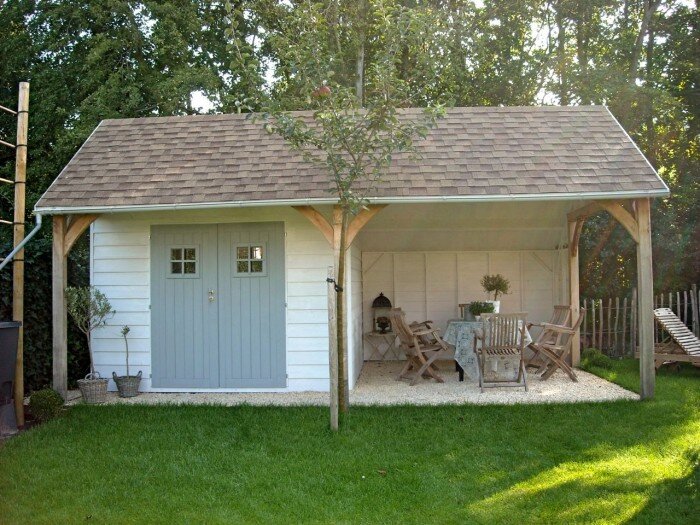 11. This garden shed has a covered veranda, the perfect place for socializing over weekends. Photo from moosefarg.nl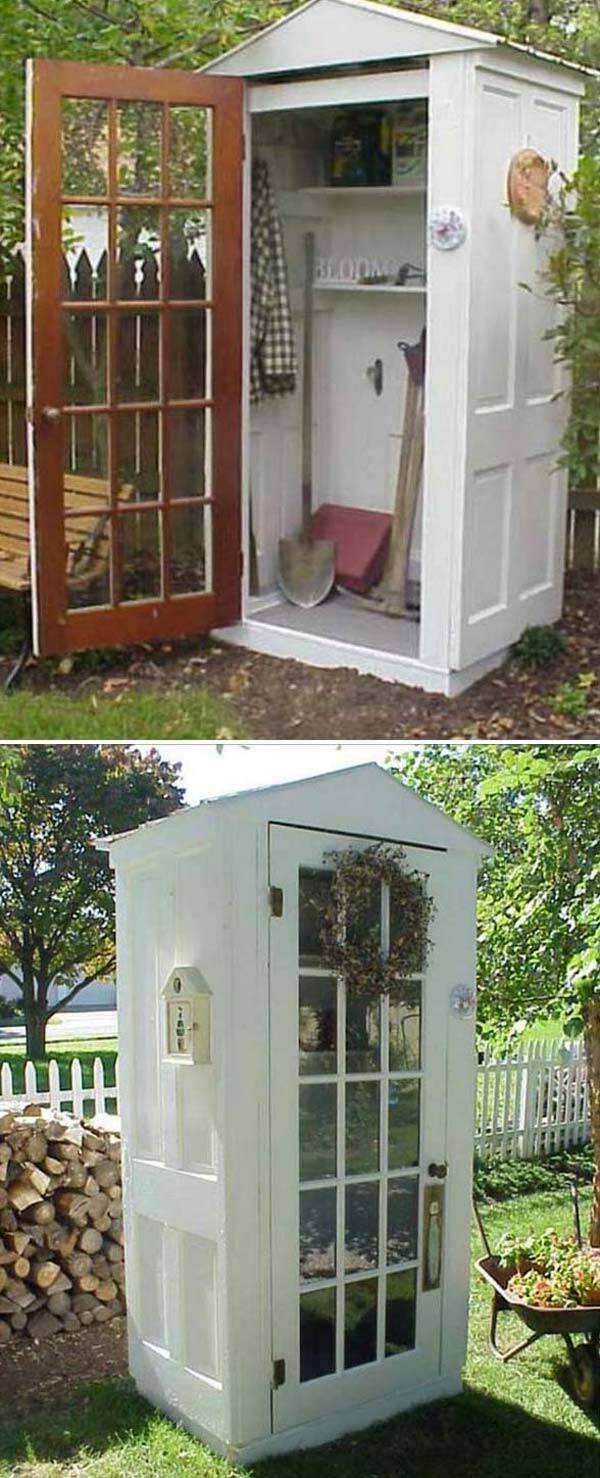 12. Here is another garden shed made from recycled doors. It seems to be a popular trend at the moment, so if you have some old doors lying around, you now know what to do with it. Via woodhome.com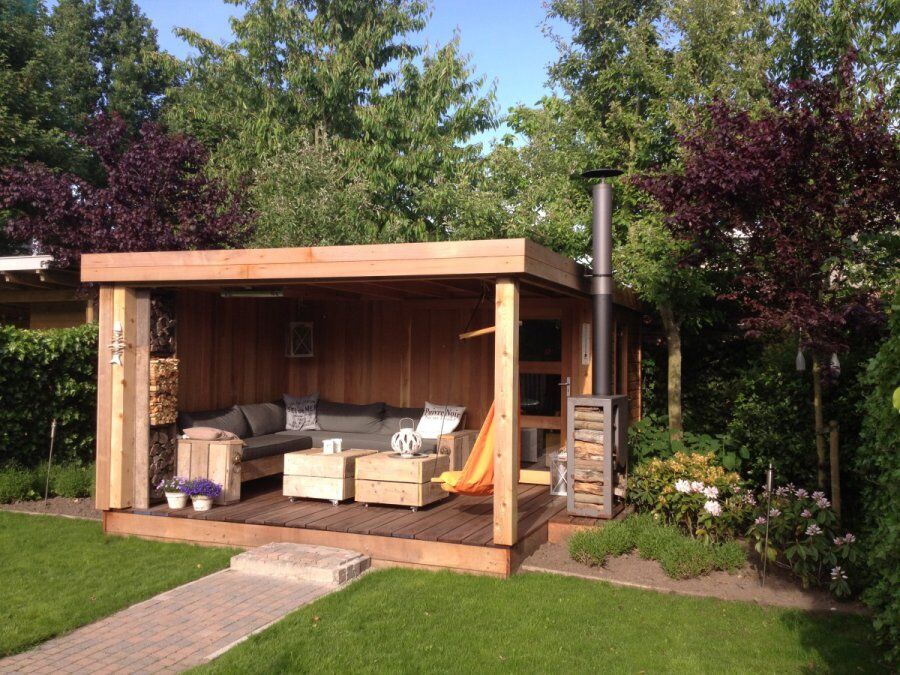 13. This garden shed has a lovely area to enjoy your garden to the fullest. Perfect for summer afternoons. This example was found on prinstuinhuisjes.nl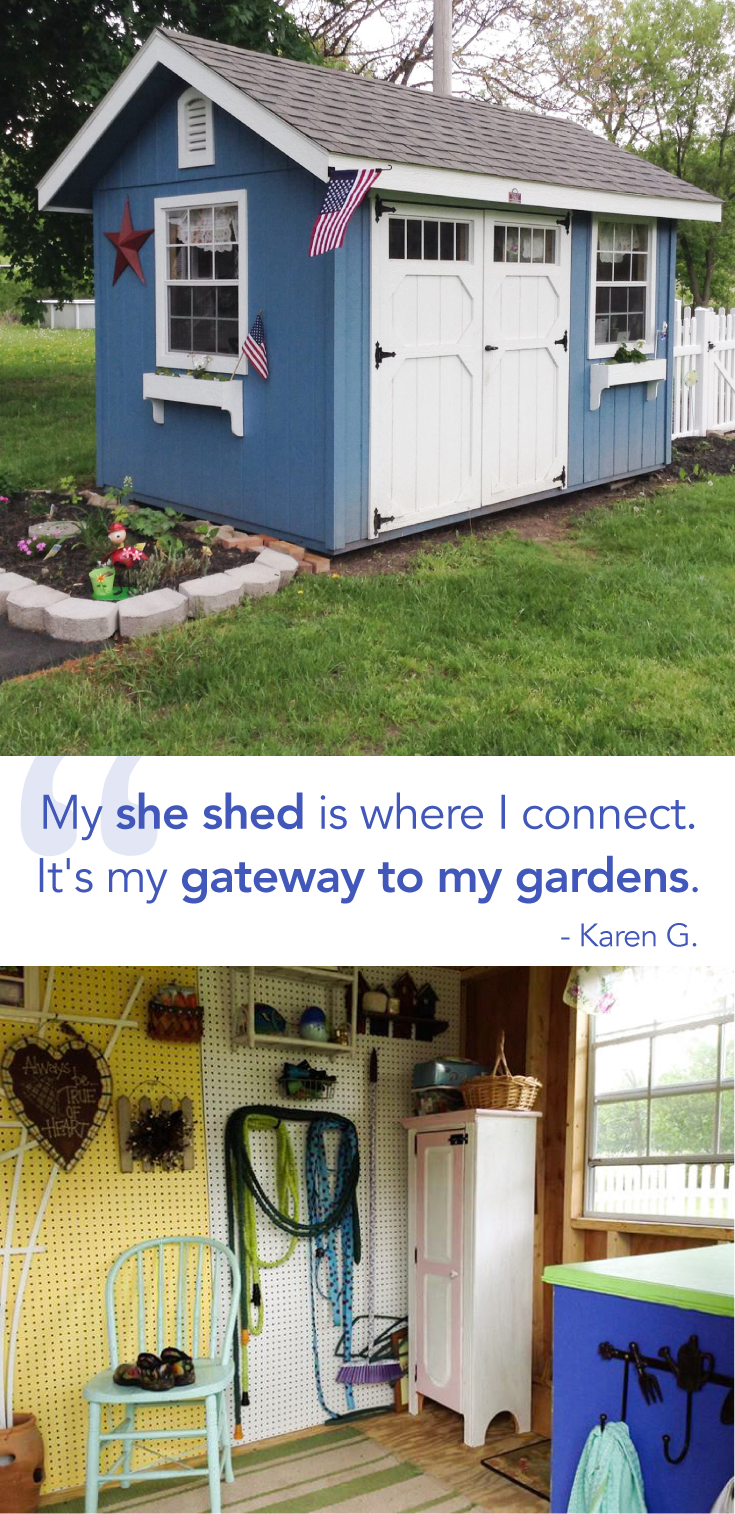 14. We mentioned earlier in this post that she-sheds are the latest craze. Here is another beautiful example of one. We found it on woodtex.com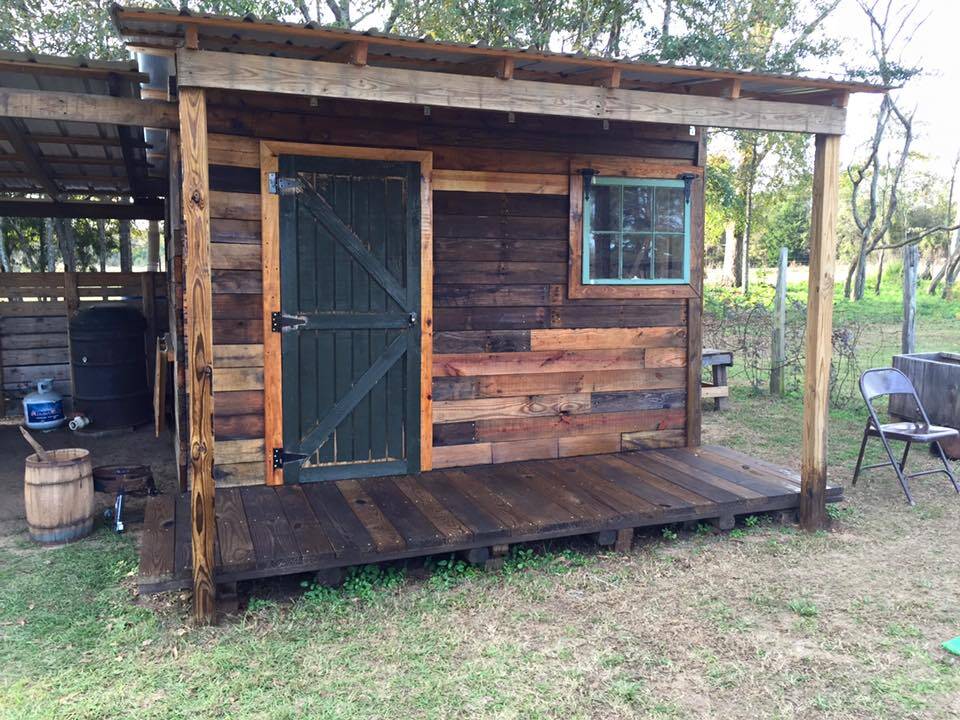 15. This garden shed was made from recycled wood pallets. It is cheap to build and looks lovely! This is one of the projects we found on 99pallets.com
Hopefully these ideas will inspire you to build your own stunning garden shed or revamp the tired old shed in the back yard.