Most bookworms like to accumulate books and that creates the need for bookshelves to store the books.  Being married to a bookaholic, I'm always on the lookout for new bookshelf ideas. In this article we look at some creative ideas to store your favorite books. All of these ideas can be turned into DIY projects that can be completed in the home workshop or garage. Hopefully this article will inspire you to create your own stunning bookshelves.
1. Tree Branch Bookshelf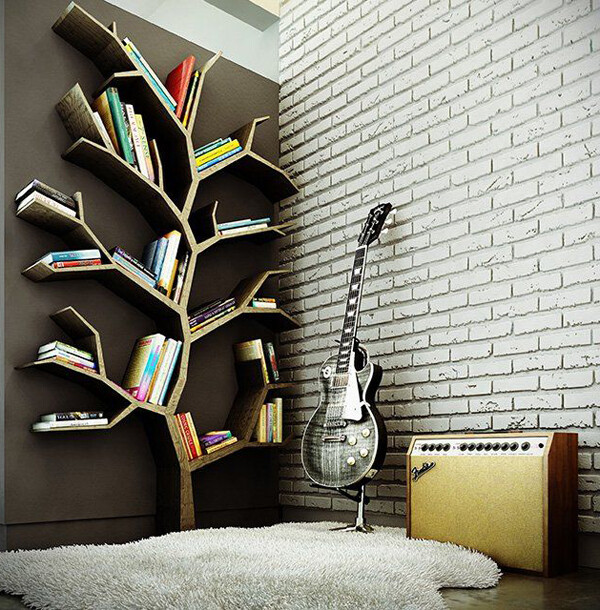 This stunning tree branch bookshelf is not that difficult to make and can be a great feature in any room. This example was found on housetodecor.com 
2. DIY Crate Bookshelf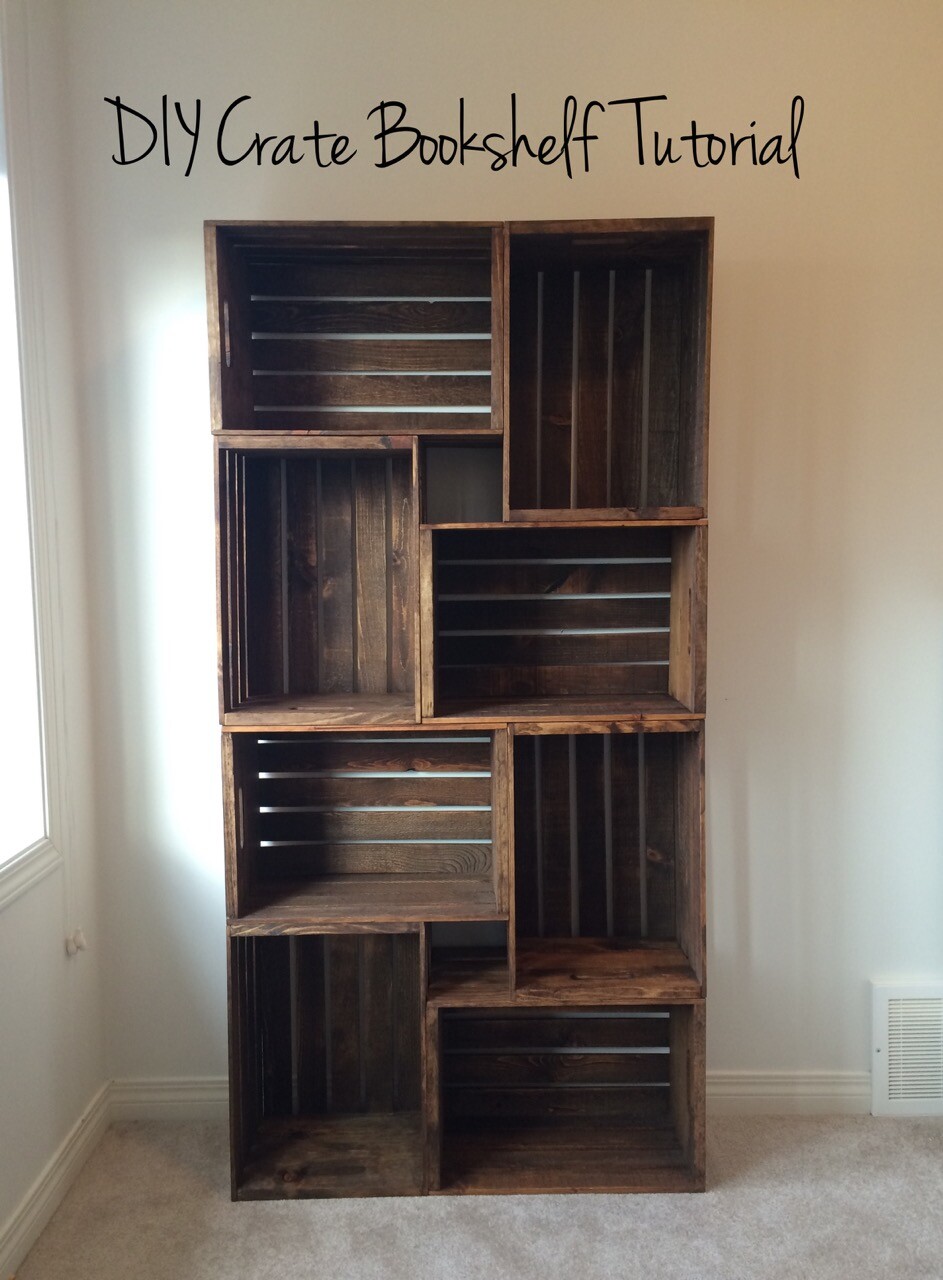 Created from recycled crates, this bookshelf is practical and easy to assemble. See the full tutorial on how to assemble this crate bookshelf on taramichelleinteriors.ca
3. Simple Box Design Bookshelf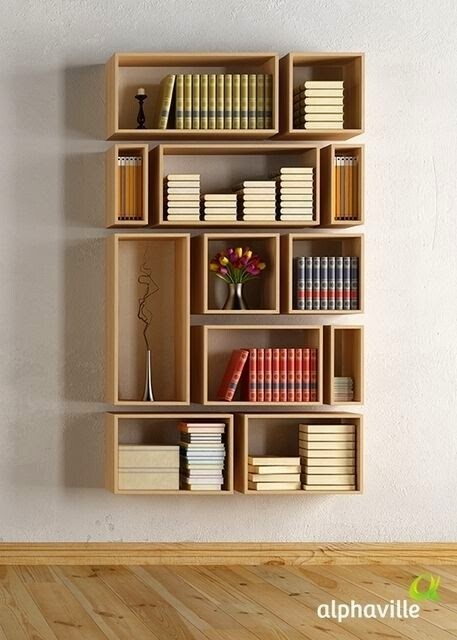 This elegant bookshelf is made from different size wood squares that is fitted in the same way as floating shelves. Source: coisasdemulhercris.co.za
4. Bookcase From Reclaimed Pallets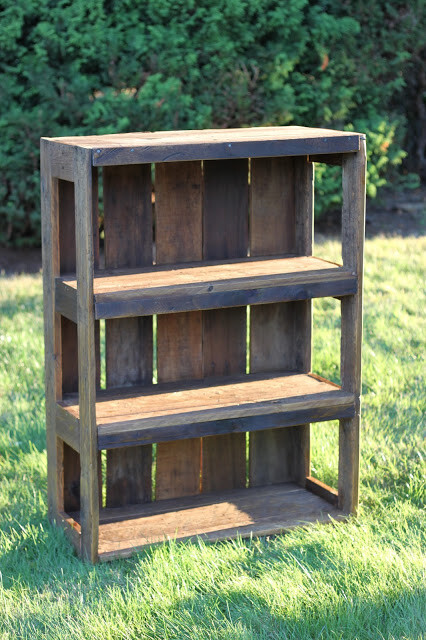 Just one of the many uses of recycled pallets. You can see exactly how this bookshelf was put together on madewithlove.
5. Read Your Bookcase!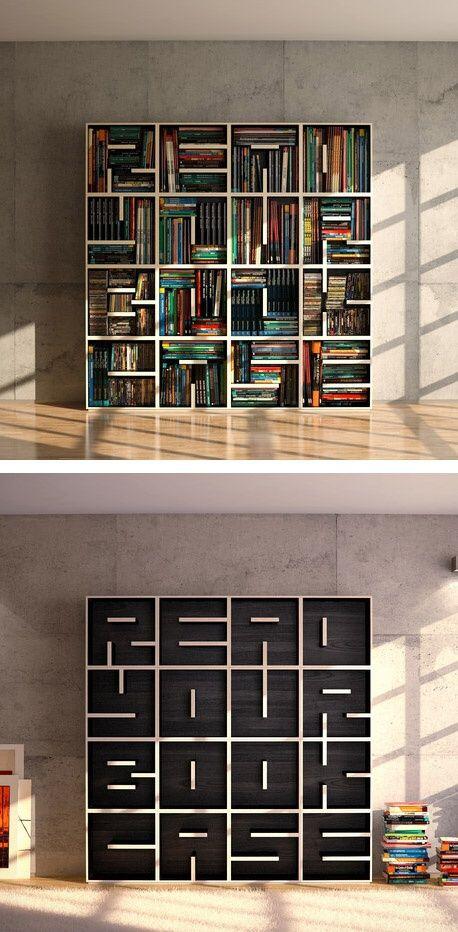 I just love this idea! Strategic placement of shelves allow you to spell just about anything, so let your imagination loose and create an awesome bookshelf. This example was found on saporiti.net
6. Bookshelf Chair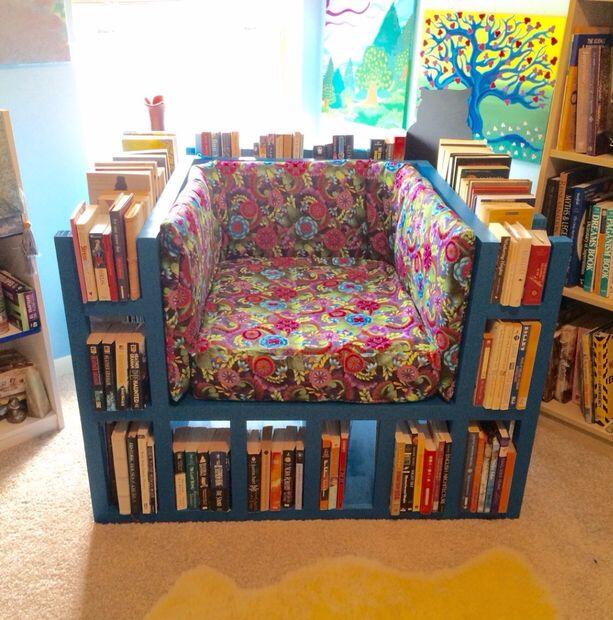 Now this is clever! Build a chair into your bookshelf, and you don't even have to get up to get your favorite book. See how this chair-bookshelf was made on instructables.com
7. Tree Bookshelf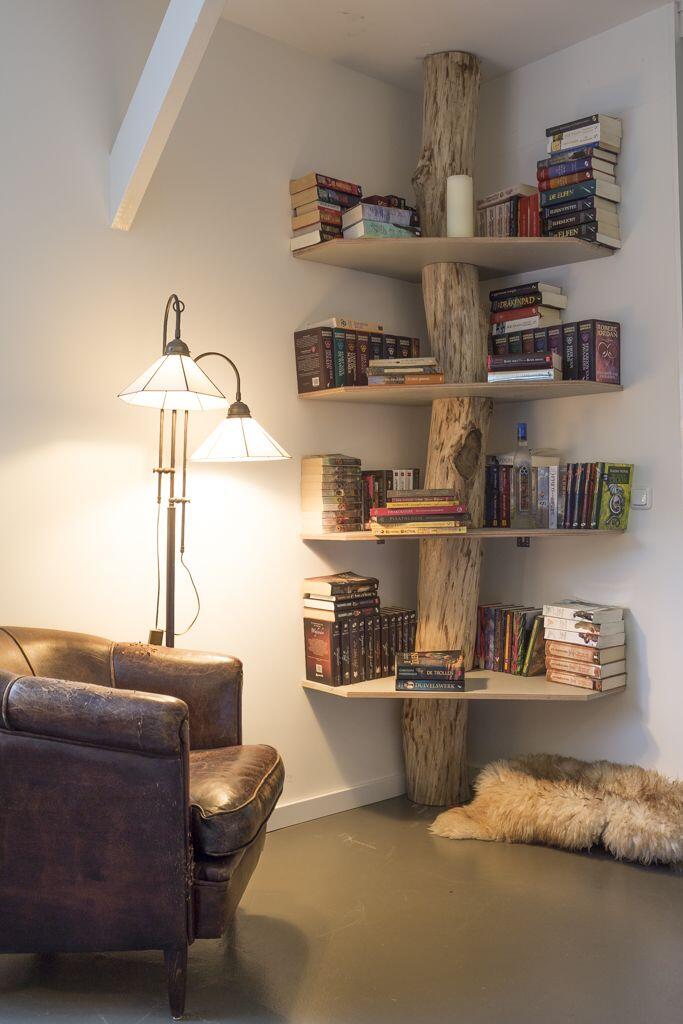 The tree stump bookshelf creates a lovely outdoors feel in this room. This can be the ideal bookshelf for any home with an outdoor theme. We found this example on zelfmaakideetjes.
8. Mandala Bookshelf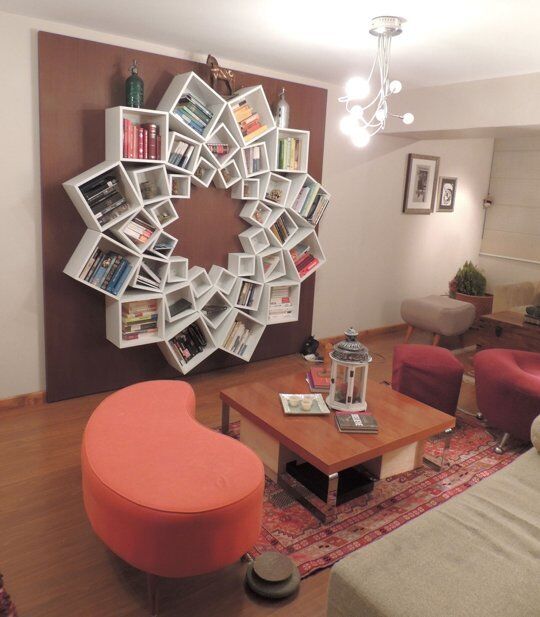 If you look up the word "wow-factor" in the dictionary, I'm sure you'll find this picture! This stunning Mandala-inspired bookshelf was created using different size wood boxes. Source: apartmenttherapy
9. Candle Lit Bookshelf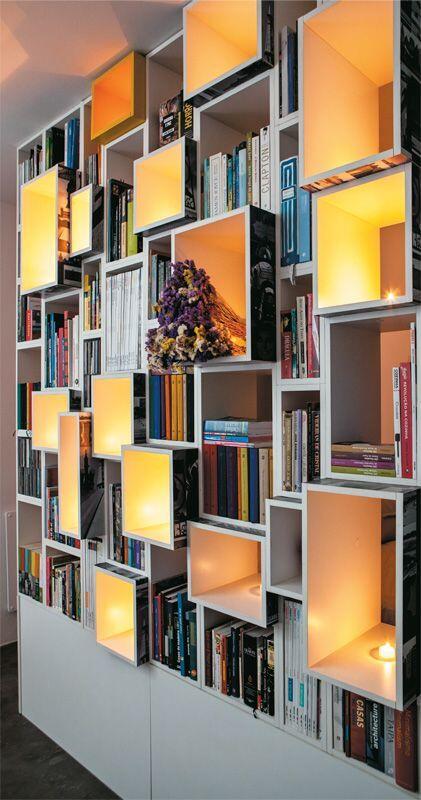 This candle lit bookshelf looks amazing in the evening. Candles or LED lights can be used to illuminate this bookshelf. Source: casa.abril.com
10. Pallet Bookshelf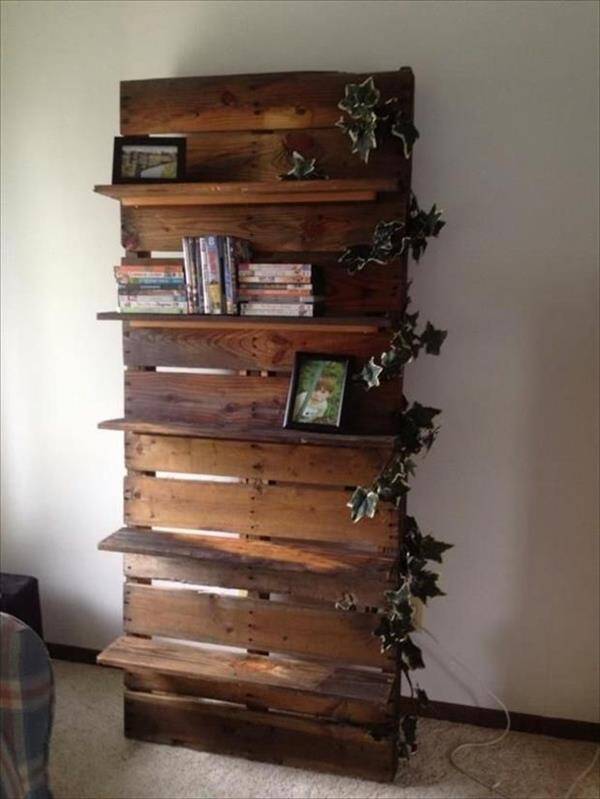 This pallet bookshelf is super easy to make but looks stylish enough to be a feature in any home. See how it was made on diyandcraftsideas.
See more DIY furniture ideas here!
Back to  How-To