Children have always liked bunk beds more than the traditional single beds. There is just something special about being on the top bunk bed for some kids while others enjoy the enclosed feeling of the bottom bed.
Not only is it cheaper than buying two separate single beds, it also saves a lot of space. It works exactly like the skyscraper principal; if you don't have enough space on the ground, you build up.
Building bunk beds is a great project for the DIY enthusiast to tackle and will save you lots of money. It is absolutely priceless to see the joy on your children's faces when you assemble the bunk beds you've made for them. Instant Super-Hero status!!
Below are the plans to build bunk beds.
First you have to make the headboard and the footboard. These two frames are identical except for one difference. The headboard accommodates the guard rails and uses three blocks on the side instead of a single piece as shown below.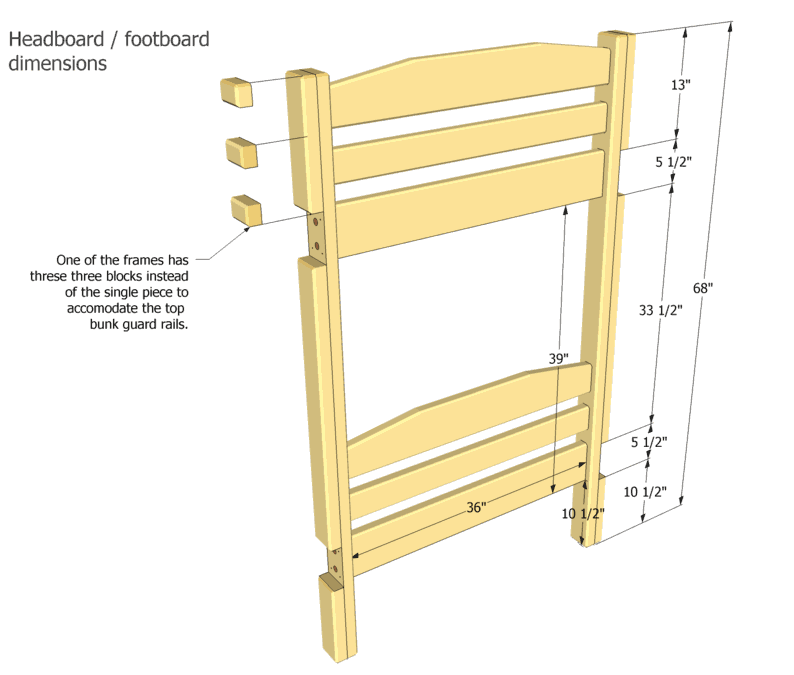 Below are more detailed measurements that you need to construct the headboard.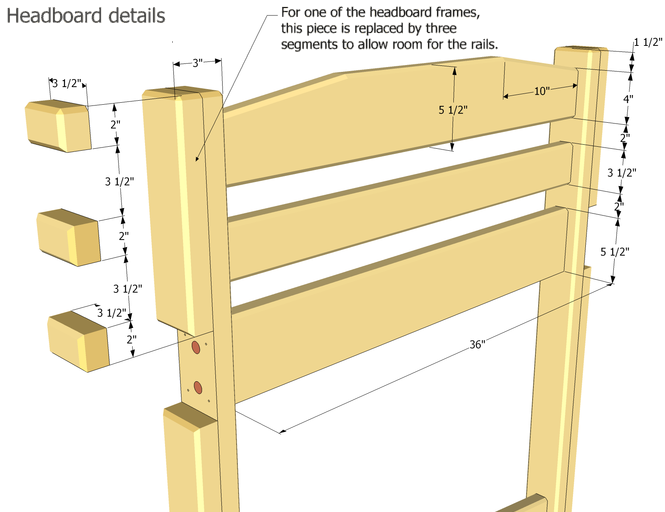 When you have constructed the headboard and the footboard, you have to make the side rails. You have to make two side rails that are identical.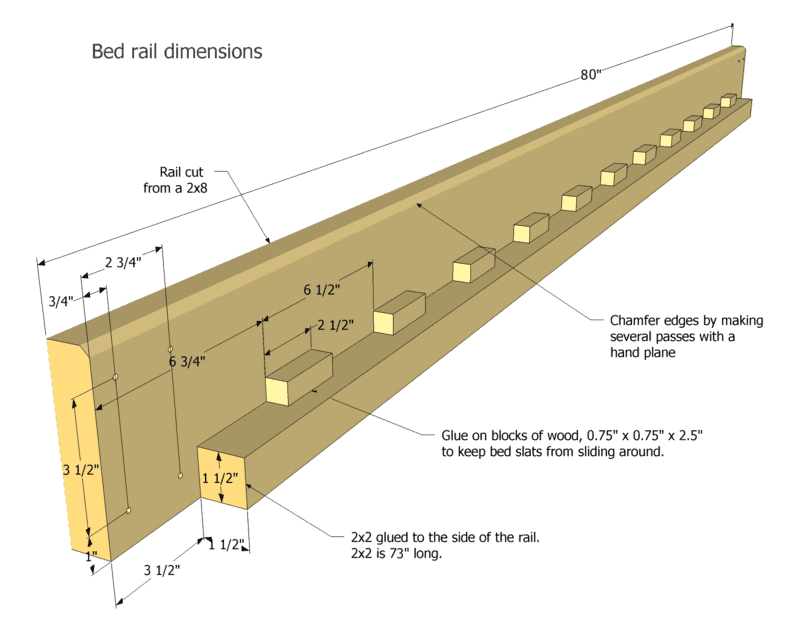 When the side rails are completed, you can start with the assembly process.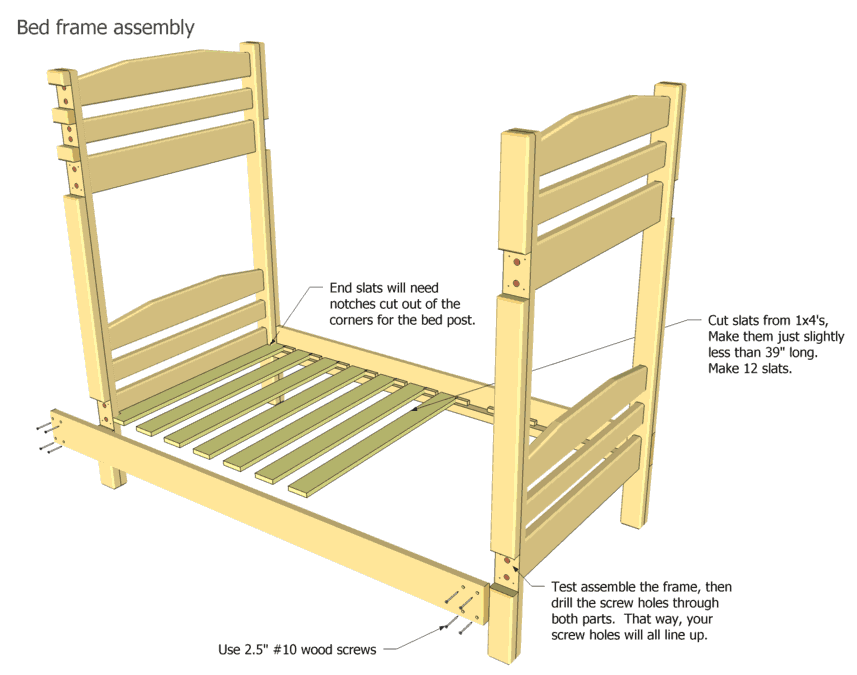 The next step is to make the parts for the ladder assembly.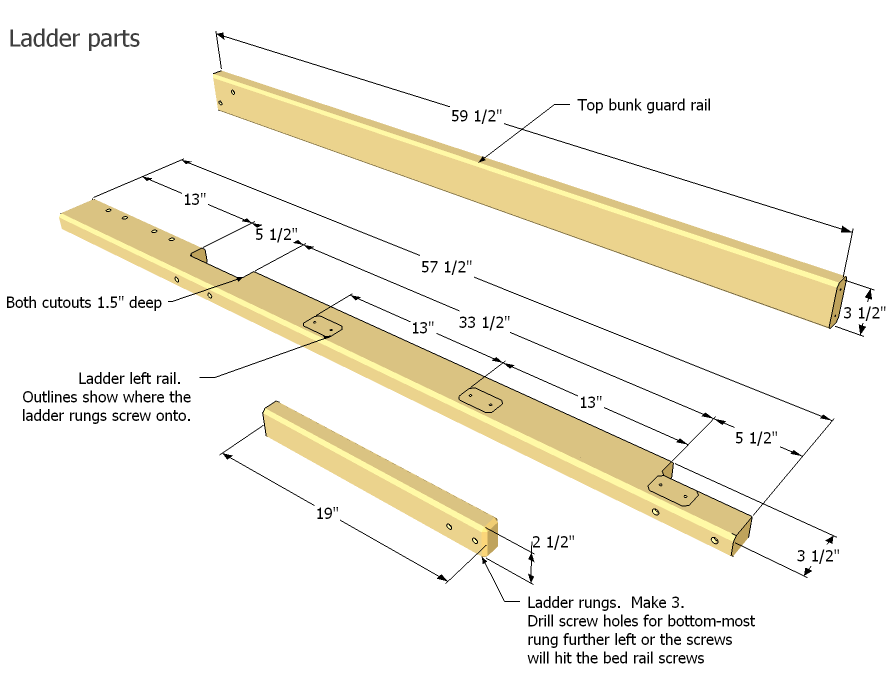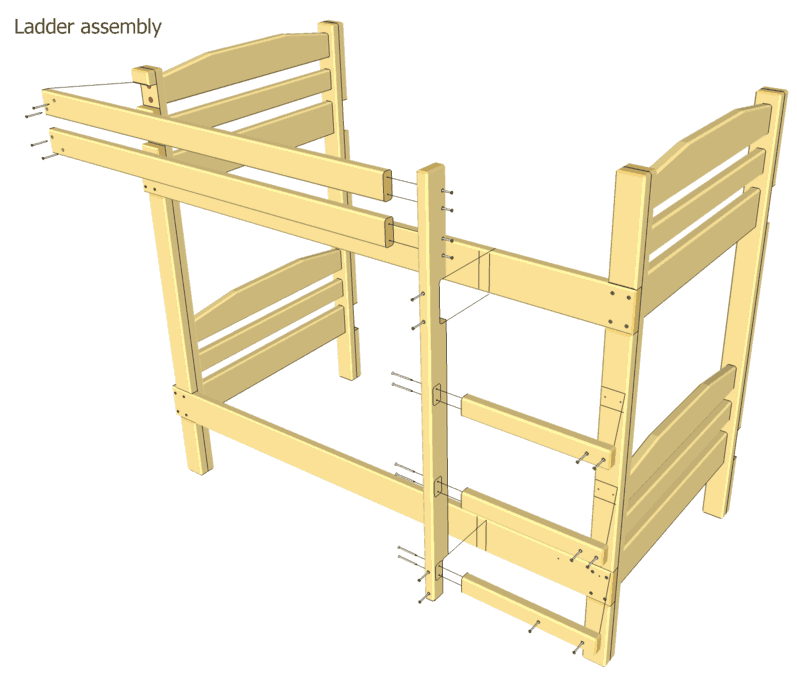 You can now go ahead and assemble all the parts and finish the project.
Back to How-To category