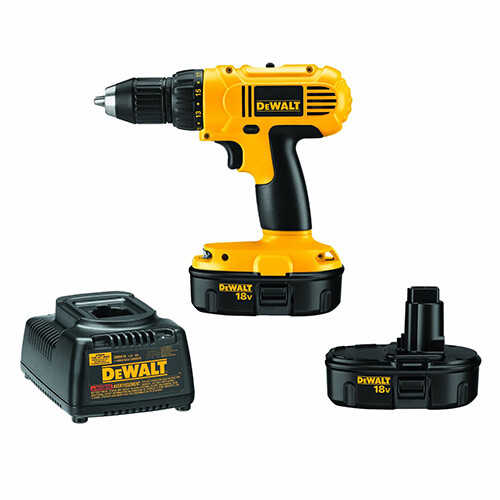 See price list at bottom of page.
The Dewalt DC 970 K-2 is a compact and lightweight tool with a high performance motor. This drill is ideal for the DIYer and will handle any task with ease. The compact design makes it easier to fit into small spaces. The DC 970 K-2 has a high output motor that delivers 380 unit Watts of power with  duel speed capability( 0-450/0-1,500RPM). The ½ inch single-sleeve, keyless ratcheting chuck provides a tight grip for improved bit retention. This drill is a best seller in its category and has thousands of positive reviews from satisfied customers. Two 18 Volt NiCad batteries and a one-hour charger is included as well as a contractor's bag.
Click Here to get free shipping and up to 53% off at Amazon.
Product Features and Specifications
Product weight: 4.7 lbs
Product length: 8.7 inches
Power: 380 Unit Watts
Max Speed: 1,500 RPM
2 Batteries included
Compact and easy to use
Duel speed
3 year warranty
The Reviews
When we researched the Dewalt DC 970K-2 we found literally thousands of outstanding reviews on this drill. This drill proves to be a top seller and favourite amongst customers. The DC970K-2 received an average of 4.6 stars out of a possible 5 stars. This is very impressive!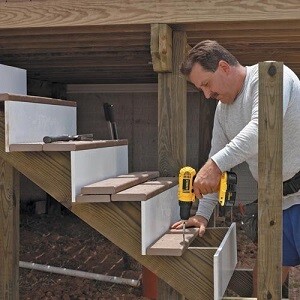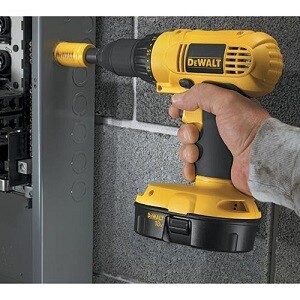 Most customers agree that it is easy to use and packs a good punch. "It can handle almost anything thrown at it" Battery life seems to be good and the extra battery included is an added bonus. The compact size is preferred by many customers.
One customer says: "I've been able to easily screw in 3inch construction screws into dry fir. Great for flooring applications and really nice slow speed to make sure you're starting steady"
The Verdict
Compact, capable drill at a very good price. This drill has been around for a while, and has proved itself as a favorite with DIY enthusiasts. See our main reviews page for more information on the best 18v cordless drill, and how to go about deciding which drill suits you best.