Most DIYers love to build useful items, especially when they have the opportunity to use recycled materials that don't cost a cent. With a bit of imagination and the right tools, almost any material can be used to create fashionable furniture. Anything from old pallets to reclaimed floor boards can be used and there is no limit to what you can build from materials found in the garage or tool shed. In this article we list 15 awesome DIY furniture ideas to hopefully inspire you to build your own stunning furniture.




Reclaimed wood headboard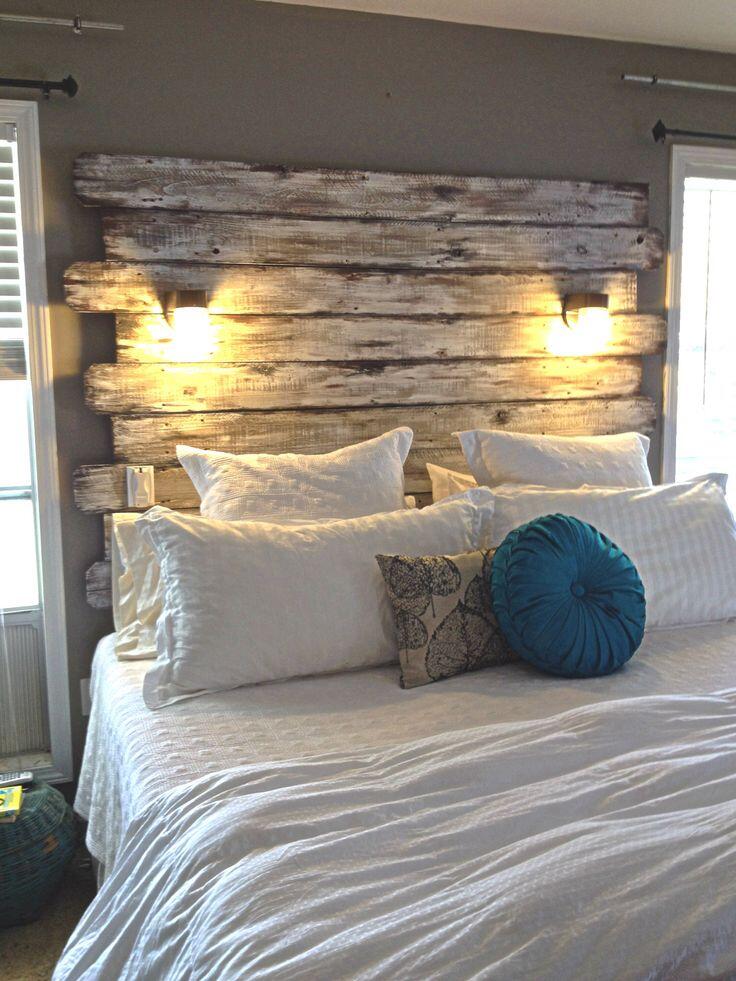 This stunning headboard was made entirely from reclaimed wood. Visit Homedit.com to get the full article and see how this was done.
Modern DIY Bench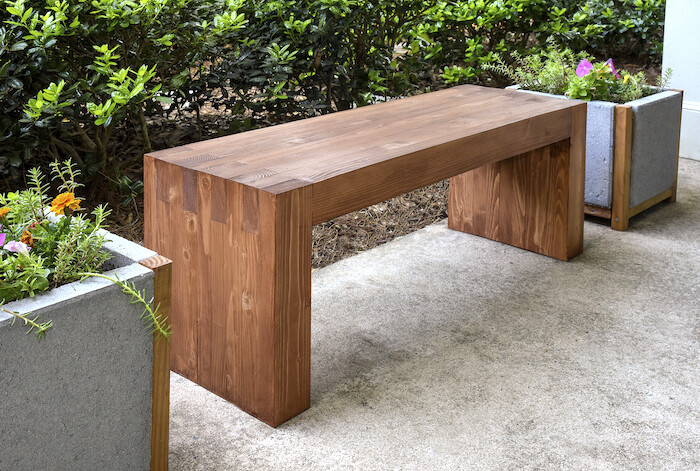 This stunning modern bench will create the Wow factor on any patio. Surprisingly it is not that difficult to build and can be completed in one day. Steve at diycandy.com will show you step by step how to put the bench together.
DIY Coffee Cup Holder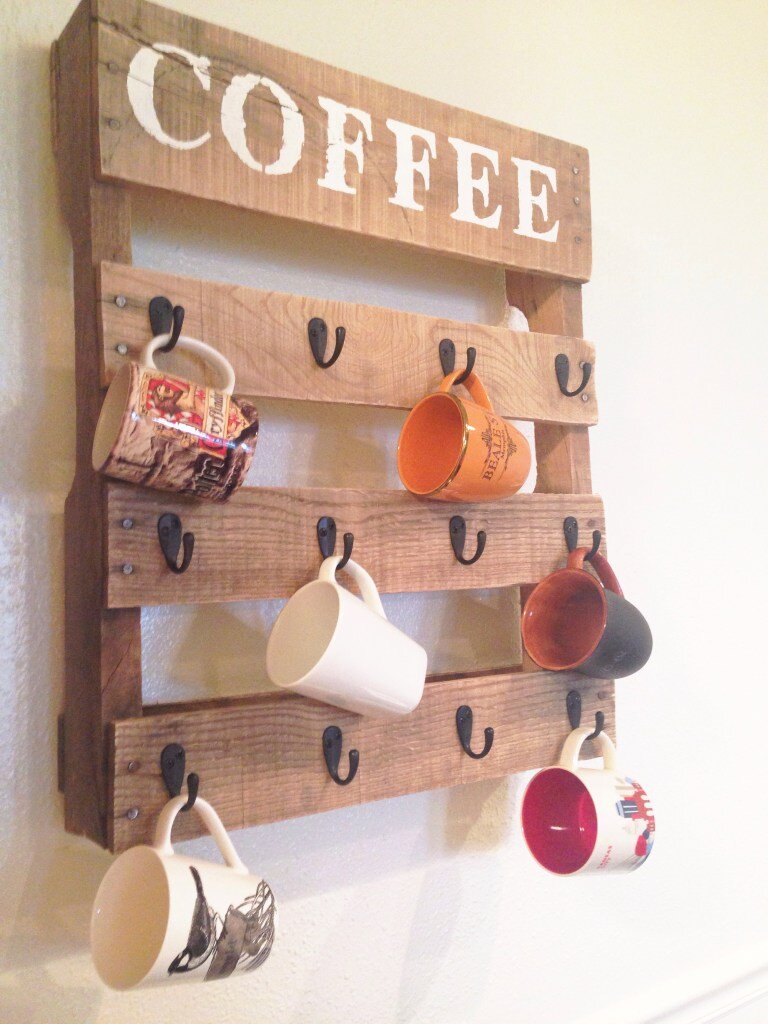 An old pallet picked up from the side of the road, some screws and hooks and some paint were all that was needed to create this lovely cup holder. You can see exactly how it was done on One Little Bird.
DIY Wine Crate Table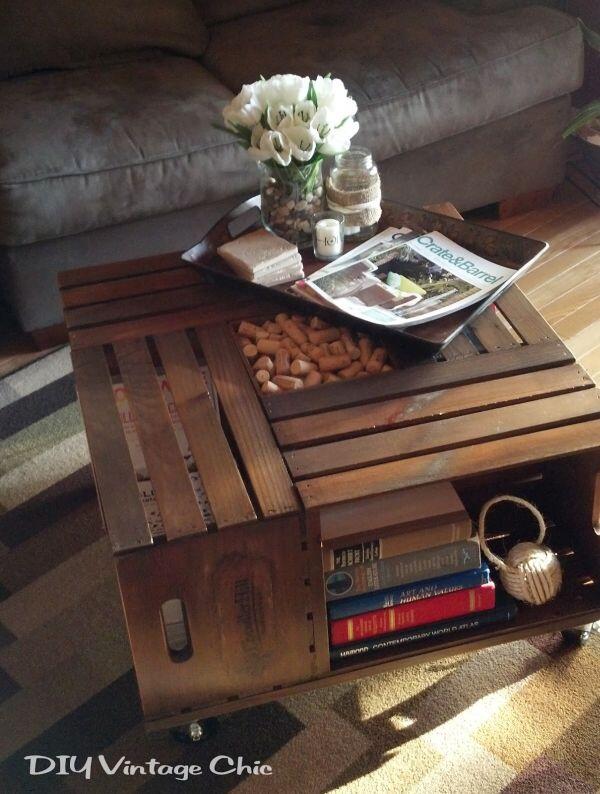 This ingenious wine crate table is extremely functional and can be the centerpiece of any dining room. The wine crate coffee table was created by joining some old wine crates together and fitting wheels to the bottom to make it mobile. Source: Homedit.com
DIY Kitchen Island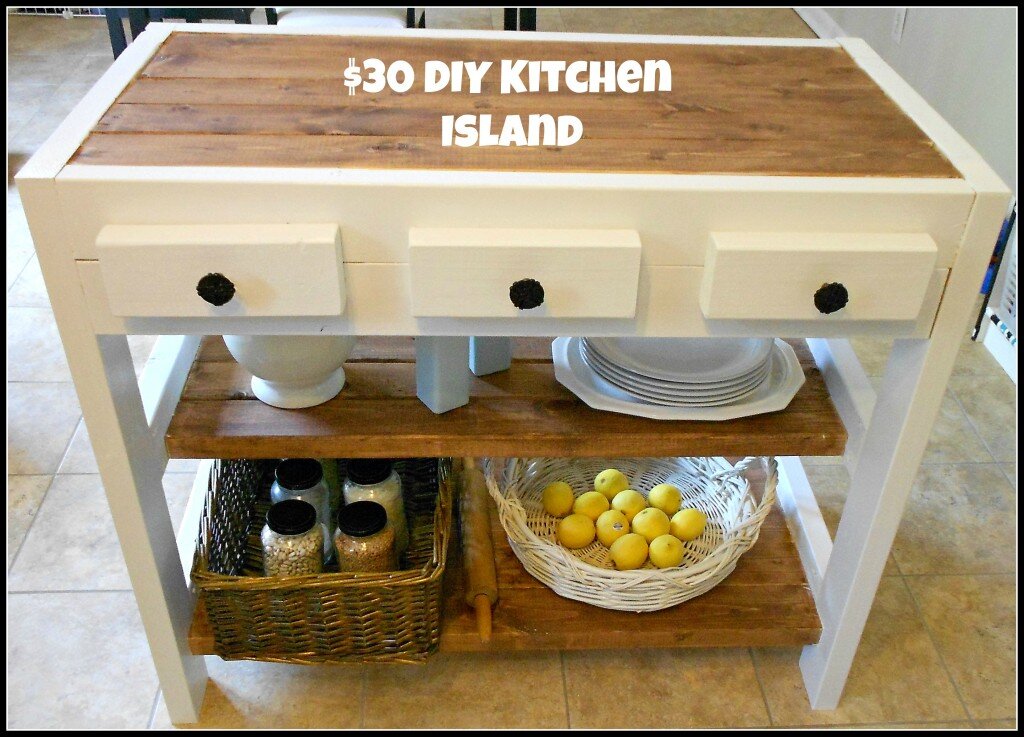 This lovely kitchen island was completed for under $30! Add more working and storage space to your kitchen with this DIY kitchen island. See how it was made at mominmusiccity.com
Pallet Bar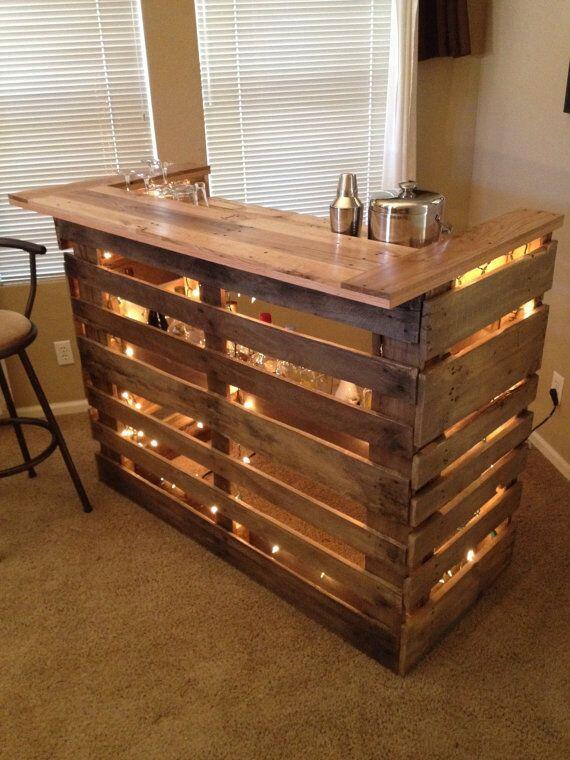 The latest craze is to use recycled pallets to create all kinds of furniture. This pallet bar is a good example of how pallets can easily be turned into functional, stunning pieces of furniture. This example was found on zelfmaakideetes.nl
DIY Bathroom Shelf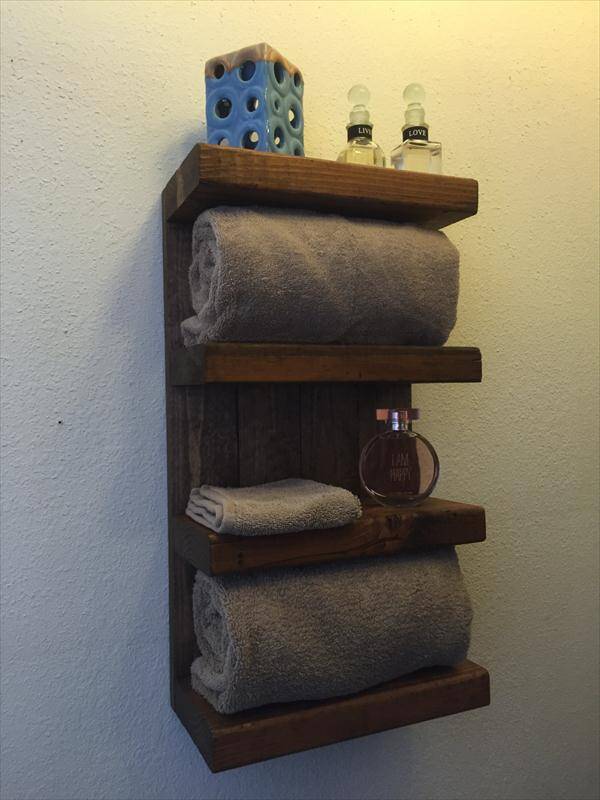 The DIY bathroom shelf is simple and easy to make, yet stylish and functional. Recycled wood was used to create this shelf. Read the full article at palletfurniturediy.com
Garden Love Seat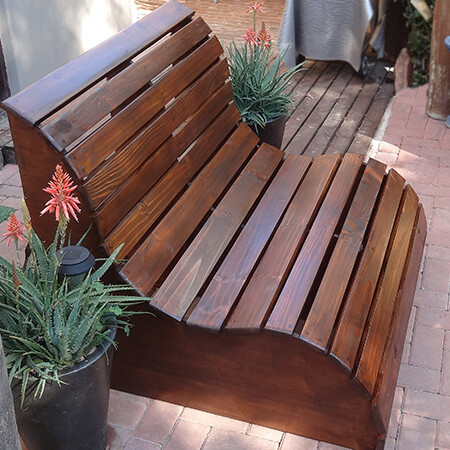 This stylish slatted garden bench is a must in every garden. It is easy to make and most DIYers will have no problems completing this project. The bench is made from plywood and pine. The step by step process can be seen on Home Dzine.
Pallet Coat Rack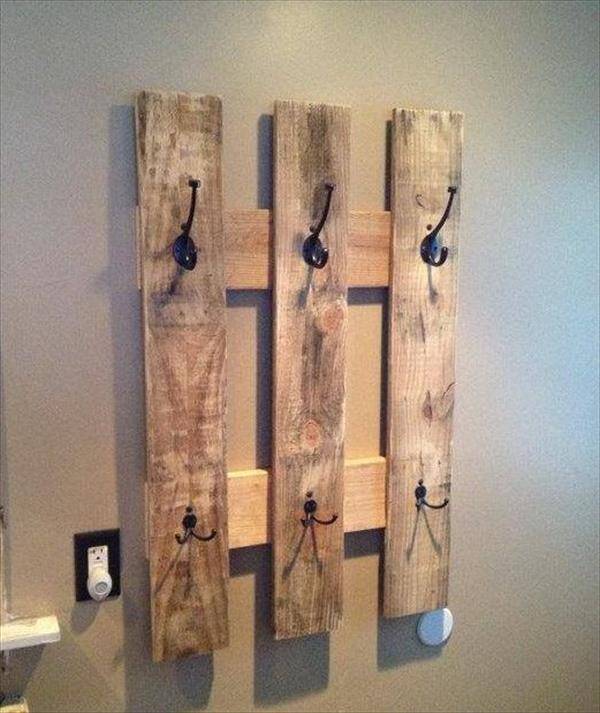 A coat rack with character! Made from recycled pallets, this coat rack adds something  extra to this normally boring piece of furniture. Source: palletfurniturediy.com
Pallet coffee table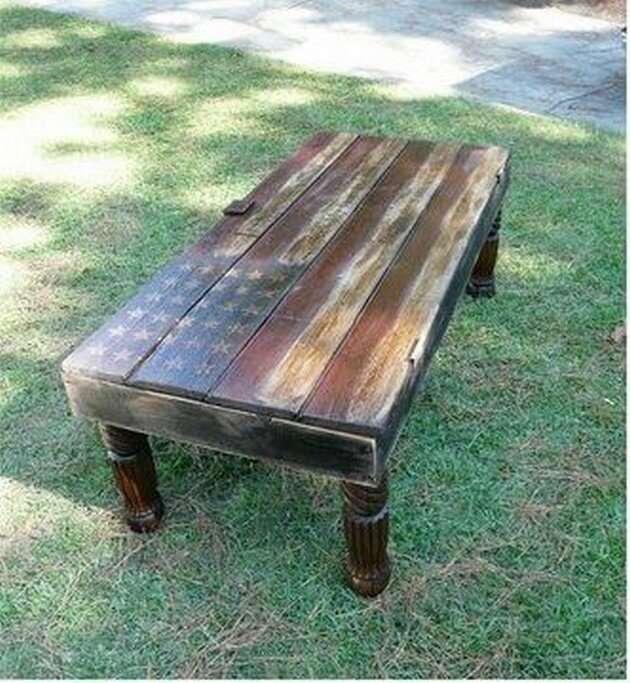 Yet another project made from recycled pallets. This stunning coffee table was found on Vitamin-ha.com
Bi-Fold Doors Bookshelf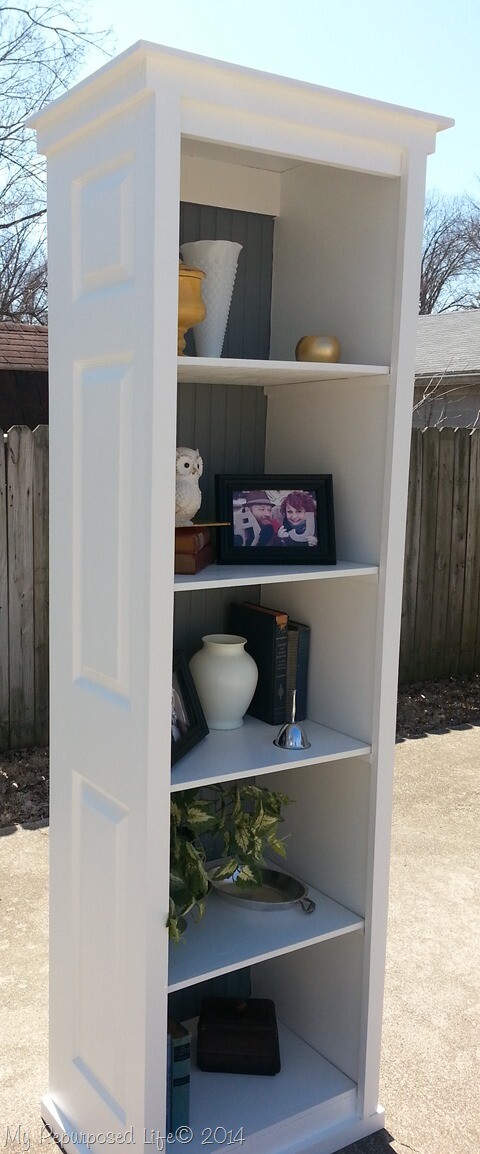 Gail from My Re purposed Life picked up two bi-fold doors at a Restore and transformed them into this amazing bookshelf. Read the full story on her blog.
DIY Patio Cooler Stand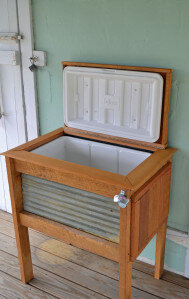 I just love this idea! Eddie and Steph came up with the clever idea to create this cooler stand. This is ideal for those people that love to entertain on the patio. See how it was made on eddieandsteph.com
Coffee Table Planter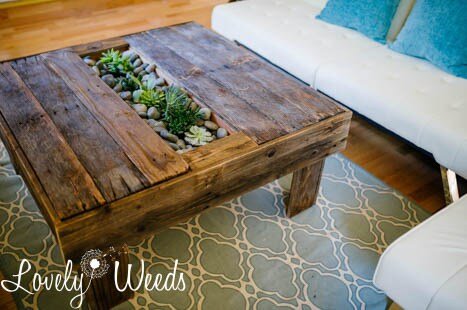 This is one of my favorite coffee table designs. Cassie at Lovely Weeds.com and a friend created this stunning coffee table with space built in for succulents.
Entertainment center stand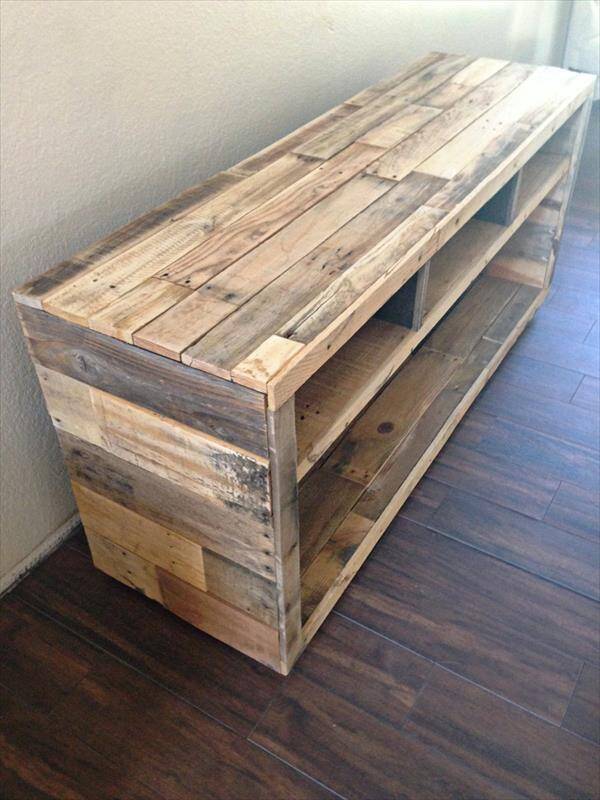 Yep, you guessed it! Another project from recycled pallets. This entertainment center stand is easy to make and can be customized to suit your needs. See how this unit was made on palletfurniturediy.com
Glow in the dark table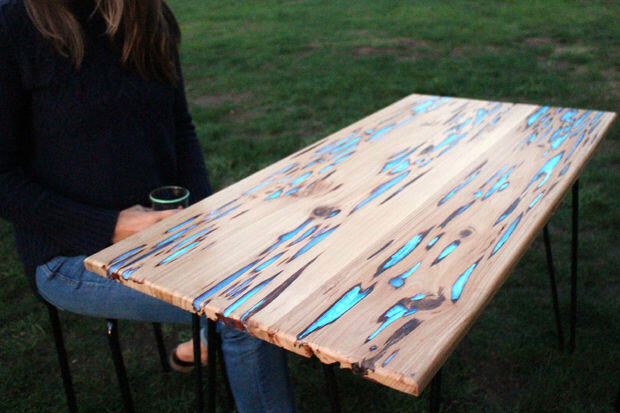 This is about as cool as it gets when it comes to tables! Photoluminescent powder is mixed with clear resin and poured into the cavities of this Cypress hardwood top. A cool blue glow is emitted when darkness sets in. Read the full article on Instructables.
Back to  How-To