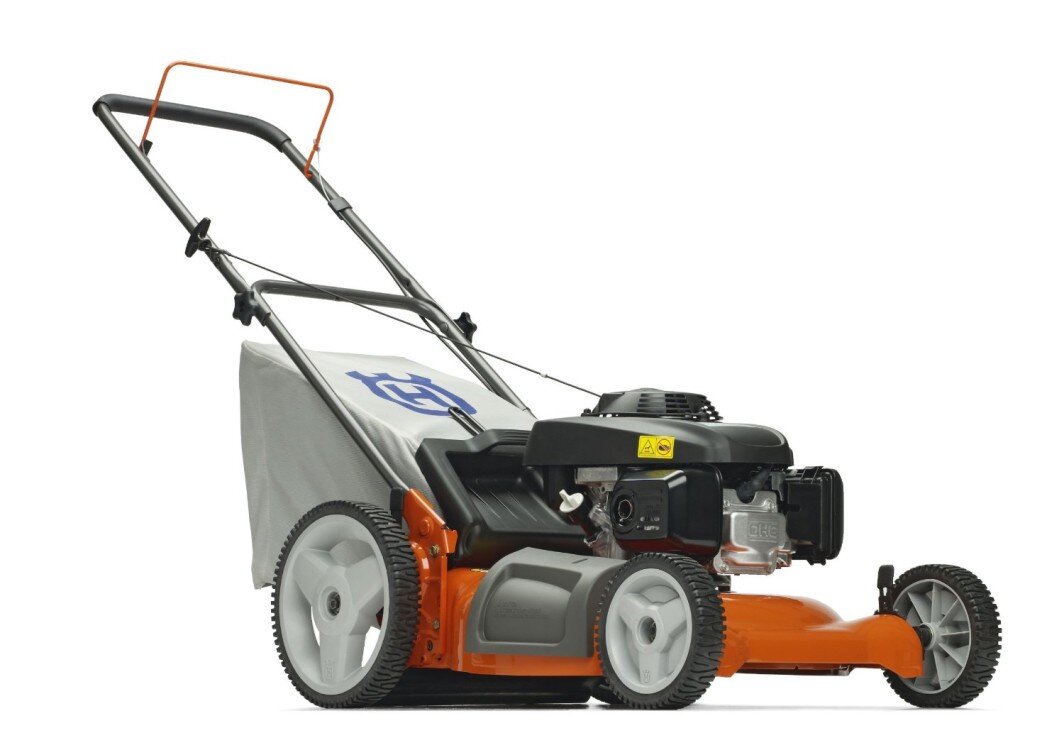 The Honda powered Husqvarna presents excellent value for money and is a quality unit in a compact design. The GCV 160cc engine has enough power to tackle any lawn, starts first pull almost every time and runs very smooth indeed.
What sets this mower apart is its manoeuvrability. The large,12-inch rear wheels make this lawn mower very easy to turn and operate on uneven terrain. The 7021 provides a 21-inch cutting width with six cutting height settings. The 3-in-1 cutting system enable you to choose between mulching, side discharge or rear bagging.
Designed to be user friendly and comfortable, the Husqvarna features a handle that can be adjusted to your preferred height and a soft grip.
Click Here to get the best price from Amazon.
Product Features and Specifications:
Motor: Honda GCV 160cc

Power: 4 Hp

Weight: 66 lbs

Cutting Width: 21-inches

Cutting height: 5 increments (1.25 inches to 3.42 inches)

Fuel tank volume: 0.95qt

Wheels: Front-8 inch; back-12 inch

3-in-1 cutting system

Soft grip, foldable handle

3 Year Warranty
The Reviews:
The Husqvarna received good reviews from consumers that bought this lawn mower. Amazon customers rated this mower an average of 4 stars out of a possible 5 stars.
The main aspects that consumers love about the Husqvarna is how easy it starts every time and the excellent manoeuvrability. Consumers rate the build quality as very good and consider this mower to be good value for money.
We did find the odd negative review, but these are isolated cases as we could not find any issues that were consistently mentioned.
Here are some consumer comments:
"Very well built and so far I'm very pleased."
"Good reliable mower. Starts every time, runs smooth and easy to manoeuvre up and down hills in my yard."
"Durable, powerful, great value"
The Verdict:
Good quality, good vale for money.
Back to  Lawn Mower Reviews