If you think of yourself as a DIY kind of guy or you're just a home owner that needs to fix the occasional tap or cupboard door, you will need some tools. There are hundreds of different tools for all the jobs you can encounter in and around the home. However, there is no need to spend tons of cash on buying tools.
Here is a list of just nine tools that will get most jobs done in and around the home with great success.
Cordless drill: Whether you are hanging a mirror, curtain rail or installing shelves you will need to drill holes to get the job done properly. As a DIY junkie the drill is my most important tool and going cordless makes it even more versatile.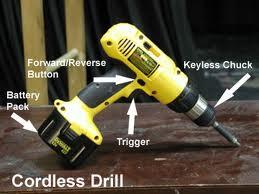 Screwdriver set: A good set of screw drivers is a must for any home owner. Almost everything inside the home is held together by screws. Light switches, electrical plugs, curtain rails, cupboards and a lot of other fittings require you to have a screw driver to do repairs.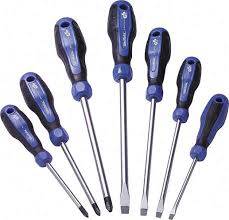 Claw hammer: Probably the most basic and valuable tool on the list. The hammer has hundreds of uses and can be used from pulling a nail out of a wall to breaking down the whole wall. The easiest way to hang a picture frame is to hammer a masonry nail into the wall to attach the frame.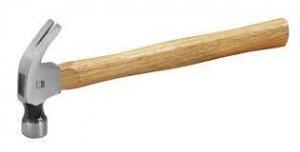 Saw: You will need a saw to tackle any woodworking job where you need to cut the wood. The saw also comes in handy when trimming branches off trees or cutting PVC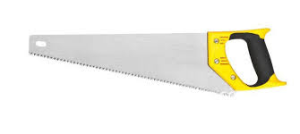 Pliers: When it comes to working with electrical wire, pliers are an absolute necessity. Whether you are fitting a new plug to a power tool or installing electrical wire in the tool shed, you will need pliers for cutting, stripping, bending and grabbing.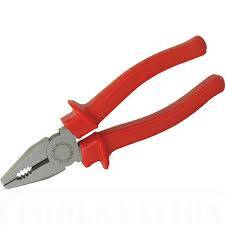 Utility knife: The utility knife is a very useful addition to the toolbox. There is always something that needs cutting and can be used for opening boxes to cutting carpets.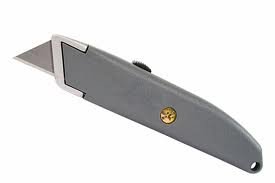 Adjustable wrench: Very handy indeed and does the work of many spanners combined. Turn the adjusting screw to the size you want and it will fit any hexagonal nut for fastening or loosening.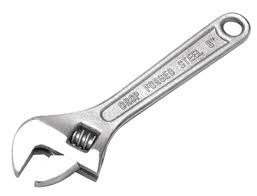 Level: Tired of arguing with the wife whether the picture on the wall is straight? This baby will sort it out! Using a level to put up curtain rails, mirrors and wall mounted items is a must.
Tape measure: Never guess, always measure! Last on the list but certainly not least. The tape measure is a must in any home. It allows you to do the job precise and proper. Always use a tape measure to measure floor space before buying furniture or appliances.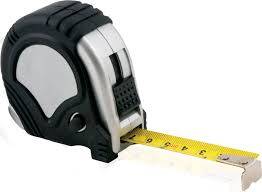 With these nine tools you can take on most jobs around the home with confidence!
Back to  Tool Tips