This list of air compressor reviews has been created by our experts to help you select the best air compressor for your needs. Power, reliability, noise levels and consumer reports are just a few of the many factors that were taken into account when we rated the top air compressors. Whether you are looking for the best portable air compressor or something bigger, this review page will provide you with the information you need to make the best choice.
The Top 10 Air Compressor Reviews – Latest Update
We have spent hundreds of hours researching all the important stuff you need to know when you buy an air compressor. The most important features and specifications are listed in the comparison chart. Use this chart to compare all the models side by side. Factors like consumer rating, maximum air pressure, tank size and air flow capacity are some of characteristics compared in the comparison table. You need to be armed with as much information as possible when you buy any air tool, and on this page you will find everything you need to know.
1. Dewalt D55146 4.5-Gallon Air Compressor Review
The Dewalt D55146 air compressor is a powerhouse in a compact package. This compressor is a favorite with DIYers and contractors alike. This heavy duty unit will power most air tools. The dual outlet couplers allow you to run two air tools at the same time.
The D55146 operates at 200 psi maximum pressure and provides more usable air than most of its competitors. This air compressor is a huge favorite in the carpentry and framing industries and received excellent reviews from consumers.
This model has been one of the best selling portable air compressors over the last couple of years.
---
2. Best Rated Air Compressor: California Air Tools 6010 LFC
The California Air Tools 6010 is the upgraded version of the very popular CAT-6310. The 6310 was rated best portable air compressor by many of the top consumer publications in 2015. The improvements made to the new model certainly puts it in line to achieve the same accolades in 2016.
The CAT-6010 was designed to be the quietest compressor in its class. Running at a noise level of only 60db, it certainly achieved that. This is the quietest compressor we have ever tested. Weighing in at 49lbs, it's also one of the lightest in its class.
---
3. Porter Cable PCFP02003 Pancake Air Compressor Review
Our pick for best value for money air compressor is the Porter cable PCFP02003. It is a compact air compressor, made for home and DIY use. It is the best seller in the pancake compressor class. This unit produces an impressive 135psi maximum air pressure for longer running and quicker recovery time. Small, light and very portable.
This air compressor features a 3.5 gallon tank and produces 2.0 SCFM at 90psi. The oil-free pump will ensure a longer life span and lower maintenance.
---
4. WEN 2276 6-Gallon Air Compressor
The WEN 2276 air compressor is a great addition to any home workshop. Considering the low price the WEN is selling for, the quality is surprisingly good. With fully functional gauges, switches and valves, this compressor is very easy to use. Very good value for money.
This model features a 6 Gallon air tank, and can produce a maximum of 125 psi. The CFM rating is 4.2, which is quite acceptable for an air compressor of this size.
This air compressor is not available at the moment, but we will let you know as soon as it becomes available.
---
5. Ingersoll-Rand SS3F2 Garage Mate Review
The Ingersoll-Rand SS3F2 air compressor is built for the serious DIYer or professional looking for a compressor to meet all their demands. This compressor has a 100% duty cycle, ensuring an uninterrupted working experience. One of the biggest 120Volt units available.
The garage mate features a cast-iron, oil-lubricated pump for reliable performance. This compressor delivers 5.7 SCFM at 90 psi, enough to meet all your air requirements. Received excellent consumer feedback.
---
6. Makita MAC 2400 2.5 Hp Air Compressor
The Makita MAC 2400 is a huge favorite with professionals and DIYers. This is due to the excellent build quality, high performance and competitive selling price. The duel air outlets allow you to easily operate two nailers simultaneously. The twin tanks maintain an operating pressure of 130 psi and delivers 40 psi(4.8CFM) and 90 psi(4.2CFM) respectively. The Makita is powered by a 2.5 Hp motor and big bore pump for increased performance. The 2400 runs a lower rpm(1,720) to increase motor and pump life.
---
7. Dewalt D55167 15-Gallon Review
This powerful 15 Gallon compressor was designed to compete in the low-noise market. Running at only 78 db, it is most definitely competitive. The D55167 is ideal for the home workshop or work environment where noise levels have to be kept down. This air compressor produces 200 psi maximum pressure and delivers 4.8 SCFM at 90 psi. Dewalt's Efficient High Pressure technology ensures much longer air tool running times. The Dewalt D55167 received excellent reviews from consumers and professionals.
---
8. Ingersoll Rand 30 Gallon Gas Air Compressor
This Ingersoll Rand air compressor is powered by the very popular 13 Hp Honda gas motor. Being gas powered means that this model is ideal for the jobsite or in places where electricity supply is a problem like field services. The motor runs quiet and smooth. The pump is made from durable cast iron for a 100% duty cycle. Free air CFM is 24.0 at 175 psi. Ingersoll Rand issues a two year extended warranty when approved lubricant are used.
---
9.Makita MAC 5200 Review
Just like the MAC 2400, the Makita MAC 5200 is a huge favorite with professionals and discerning DIYers. The build quality and performance make these compressors very popular. This model is powered by a 3 Hp motor with built-in thermal overload protection.
The big bore pump is oil lubricated and delivers 6.5 CFM at 90 psi. Just like the 2400, running two nailers simultaneously is no problem for this air compressor. The 5.2 gallon tank sustains an operating pressure of 140 psi. The 8″ pneumatic wheels make this compressor portable on the toughest jobsites. The Makita received excellent ratings in the air compressor consumer reports.
---
10. North Star 20 Gal Gas Powered Air Compressor
The North Star is build for heavy duty applications and durability. This compressor is powered by the reliable Honda GX 160 motor. The pump is fully cast iron and v-styled for superior cooling. The North Star has a 20 gallon tank that delivers a maximum of 130 psi and 100% duty cycle. This compressor is ideal for the professional looking for a top quality compressor that can handle the toughest applications day in and day out.
View Air Compressor Comparison Chart.
The Top Air Compressor Brands We Recommend – 2018
Makita Air Compressors.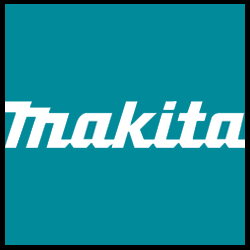 Makita power tools has over a century of experience in advanced motor design and engineering. This puts them at the forefront of powertool technology. The Makita team is dedicated to producing the best quality power tools that will stand up to the toughest jobsite conditions. This is the reason why Makita air compressors are considered to be top quality and excellent value for money. Makita power tools have become a familiar sight on professional construction sites. Professionals accross the world rate Makita products among the most reliable power tools in the industry.
Dewalt Air Compressors.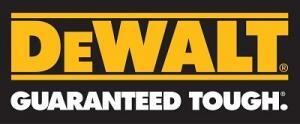 Dewalt continues to be at the forefront of power tool technology. This company sets the standard in numerous power tool categories. Started in the early 1920's by Raymand DeWalt, the company has had numerous "firsts" in the industry. Dewalt strive to produce power tools that's tough, innovative and reliable. Dewalt manufacture a huge range of air compressors suited for any application from DIY to industrial.
California Air Tools Air Compressors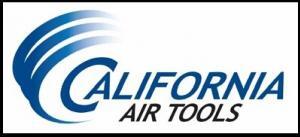 Compared to Dewalt and Makita, California air tools is the new kid on the block. The company motto is "Changing the way the world works", and they are surely doing this in the air compressor industry. CAT strive to make the quietest and lightest air compressors on the market. This has been achieved by producing air compressor that operate around the 60 db mark(quietest in the industry) This makes California air tools compressors ideal for DIYers, homeowners or the home workshop.
Ingersoll Rand Air Compressors

Ingersoll Rand has been the most trusted name in the air compressor industry for over a hundred years. This company is known for producing reliable air compressors for the industrial market. Nowadays they produce a wide range of compressors aimed at the DIYer and contractor.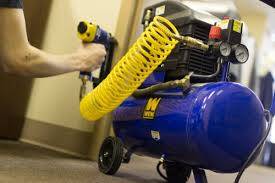 How To Select The Right Air Compressor For Your Needs:
Before you look at the air compressor buyer guide, there are a few things you should consider prior to spending your money. You need to make sure the compressor you choose will cater for all your needs. In this article we will explain how to go about the process of choosing the right air compressor for the applications you intend to use it for. This article combined with our air compressor reviews will make the search for the best air compressor for you much easier.
Before we can dive in and compare compressors, we need to get familiar with some of the terminology used when rating air compressors. Knowing the technical terms is a must when shopping for a compressor and it makes the process of finding the right one for you much easier.
SCFM: Standard square feet per minute.
This is the volume of air flow or the air flow capacity. You will need to know how much SCFM you need to operate your air tools.
PSI: Pressure per square inch.
PSI is the unit in which pressure is measured. The PSI rating of a compressor indicates the maximum pressure it can operate at.
HP: Horsepower.
The power output of the motor is measured in HP. The bigger the air tank, the more HP you need to efficiently fill the tank.
Gallon: The tank size is measured in Gallon.
The higher the gallon rating, the longer you can operate your air tool before the tank has to be refilled.
Now that we are familiar with the important terminology, it's time to start the process of choosing the right compressor. Your task of selecting the right compressor for your needs will be much easier if you take the following points into consideration.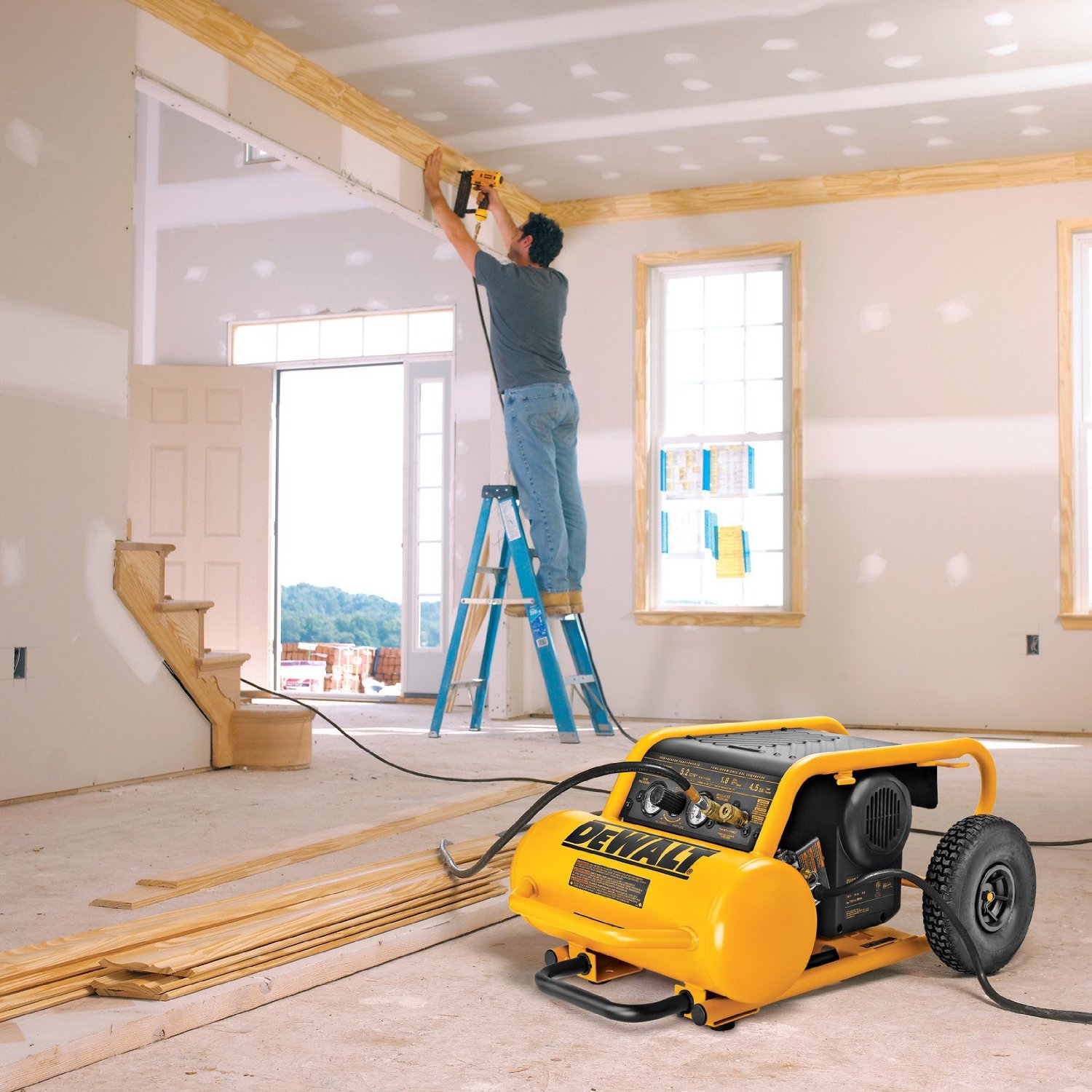 Location of Air Compressor:
Location is very important when choosing a compressor. This is the first thing to consider and will determine what type of air compressor you need. If you are going to work in an enclosed area with the compressor, we recommend an electric powered unit with a low noise rating. The noise rating is measured in db and the lower the number, the lower the noise. Compressors these days are much more quiet than older models, and some operate at levels as low as 60 db. At this level you would be able to have a normal conversation, standing next to it. Gas powered compressors are not recommended for use in enclosed areas with no ventilation.The Dd rating and power source of each air compressor is listed in our air compressor reviews. This allows you to compare the noise level of each air compressor reviewed.
Power requirements:
It is important to know what power source you have available( 110V, 220V) and choose a compressor accordingly. A gas powered compressor does not need any electricity and is great when working on job sites where no electricity is available.
When you have determined which power source suits you best, you need to gather all the vital information that will help you choose the best compressor for you.
– Write down the SCFM and PSI requirements of the air tools that you want to run with the compressor. ( The manufacturer of the air tool will supply this information.)
– Make sure the unit you choose can provide enough air flow (SCFM) to power all your equipment.
– Make sure the unit you choose can provide enough pressure (PSI) to power all your tools.
– Do you need a portable or stationary compressor? Horizontal tank compressors are normally more portable and can easily be moved around.
– What tank size do you need? Bigger tanks give longer, uninterrupted working time.
– Do you need a low noise unit? Compare db ratings to find a low noise compressor.
When you've taken all the above points into consideration and narrowed the search to a certain type of compressor, look at customer reviews and ratings to find that perfect air compressor for you.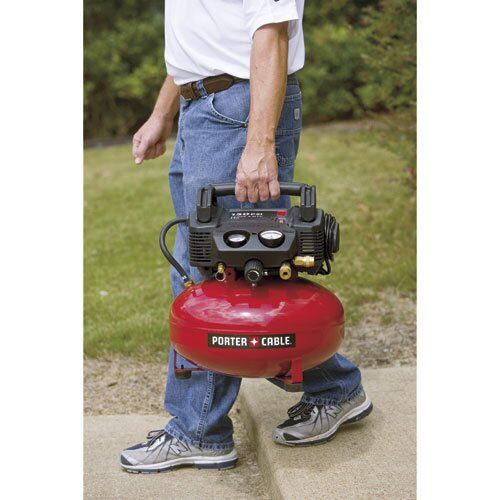 Let our air compressor reviews help you:
In our reviews we have taken all this information into account and researched consumer reviews and ratings on each product. The air compressor comparison chart above along with the Air compressor reviews will help you find the right air compressor for you.
Here's a video from eReplacementparts.com on how to maintain your air compressor:
The Top Air Compressor By Category
It was very difficult to select just one air compressor as the best air compressor. There are loads of different types of air compressors designed for different applications. As this article is more aimed at DIYers and hobbyists, we decided to pick our best air compressor in two categories – portable air compressors and stationary air compressors.
Best Portable Air Compressor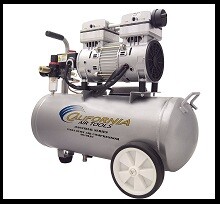 Most DIYers need nothing more than a portable air compressor. In this category we looked at compressors smaller than 10 Gallon. The California Air Tools 6010 LFC performed the best in this category. This is the quietest and one of the lightest air compressors in the 6-Gallon range. This air compressor received excellent reviews from consumers and achieved one of the highest combined consumer ratings in our air compressor reviews. You can read the full review of the California Air tools 6010 LFC here.
Best Stationary Air Compressor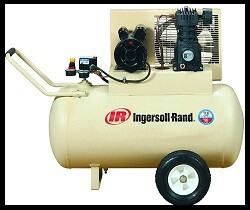 In this category we looked at air compressors bigger than 10 Gallon, but still keeping in mind that this article is aimed at the DIYer and the hobbyist. Our pick for the best stationary air compressor is the Ingersoll Rand Garage mate 30 Gallon. This unit provides good value for money for anyone looking for something bigger than a portable air compressor. Read the full review of the Ingersoll Rand Garage Mate here.
Different Types Of Air Compressors:
Pancake Air Compressor
The name "pancake air compressor" derives from the type of storage tank that this compressor utilizes. A flat, round air tank store compressed air in a pancake air compressor. This type of air compressor is the smallest in the portable air compressor category and is a huge favorite with DIyers and handymen. The pancake air compressor is easy to store and the light weight makes it easy to carry around.
Twin-Stack or Twin-Tank Compressors
The twin-stack compressor was designed to supply the maximum amount of air storage while still remaining portable. The dual tank configuration allow manufacturers to create a portable air compressor with a large storage capacity – something that contractors require in an air compressor.
Hot dog Compressors
Single tank or hot dog compressors feature a single horizontal air tank. This type of compressor is ideal for home use and is a favorite with DIYers and handymen with a home workshop. The hotdog compressor is not suitable for the job site due to the construction of this type of air compressor.
Wheelbarrow Compressors
This type of air compressor was designed with portability in mind, and is therefore ideal for contractors or the job site. The wheelbarrow compressor was designed to function exactly like a wheelbarrow – basically an air tank with wheels and handles. This design allow manufacturers to create a large air compressor and still retain portability.
How other review sites rate the Best Models:
BestReviews.com: Bestreviews rated the Makita Mac 2400 as the best air compressor. This compressor made our top ten as well. We agree that this is a top quality air compressor from Makita and worthy of being in the top ten reviews.
The Porter Cable C2002 pancake air compressor was voted best value for money by the Bestreviews team. No arguments there as it was our best value for money choice too.
AirtoolGuy.com: The team at airtoolguy awarded the top spot to the California CAT 6310. This was our top last year, but we have chosen the new model this year(CAT 6010 LFC). The CAT 6310 is well built, super quiet and very well priced. This is definitely the air compressor to choose if noise is an issue. Airtoolguy awarded second place to the Makita MAC 700. This compressor didn't make our top ten, but this is by no means an indication that we think it's not a good compressor.
AirCompressorSpy.com: The guys at aircompressorspy awarded first place to the Makita Mac 2400. This air compressor is in the top ten of almost every review. This is certainly a good indication that this is a top quality machine. No surprises as the Porter Cable C2002 was once again named best value for money product.
Buying tips to help you choose a suitable air compressor
When buying and air compressor we recommend that you stick to a brand that you know and trust. The well known brands spend loads of money on research and development and therefore produce better quality products. Make sure that you get a warranty with your purchase to back the product in the event of failure. This is very important as even the best tools can break down.
There is no need to buy the most expensive air compressor you can afford. The best air compressor is not always the most expensive air compressor. Use the tips we listed earlier in this article to determine exactly what type of air compressor will suit your needs and buy the best value for money compressor in that specific class. Pay attention to size, storage space and other factors that may influence your choice.
Purchase an air compressor that has all the accessories that you require. Most brands have air compressor kits that includes all the necessary accessories that you need to get going. It is often much cheaper to buy a compressor that includes all these accessories than to buy them separate.
Where to buy your new air compressor?
The easiest way to purchase an air compressor is to do it online. This way you get it delivered to your doorstep. We have done all the research to bring you the top air compressors at the best prices available. The link by each product will send you directly to the online retailer where you can purchase the product.
We hope that our air compressor reviews article will help you find the best air compressor for your specific needs. Happy shopping!
Air Compressor Safety
Make sure that you are familiar with air compressor safety rules and regulations before you operate your new air compressor. Read the instructions manual of the product carefully to make sure that you know exactly how to operate the product and what safety features the product provides. It is a good idea to research general safety instructions if unsure whether your compressor is operated safely.
Sources
www.makitatools.com
www.portercable.com
www.wenproducts.com
amazon.com/reviews
consumer forum reviews
Back to Home Page